Forklift Training Mississauga Ontario
Get your forklift training in Mississauga and learn where to find a job requiring forklift training in Mississauga for warehouse work and career employment opportunities. Forklift training in Mississauga and forklift certification are  available at our Mississauga forklift training location.
CALL (905) 696-8372
Don't risk your job or your safety
Choose a Lift Truck Certification Centre in Mississauga that is affordable, insurer-approved, and employer-accepted. Choose Industrial Lift Safety.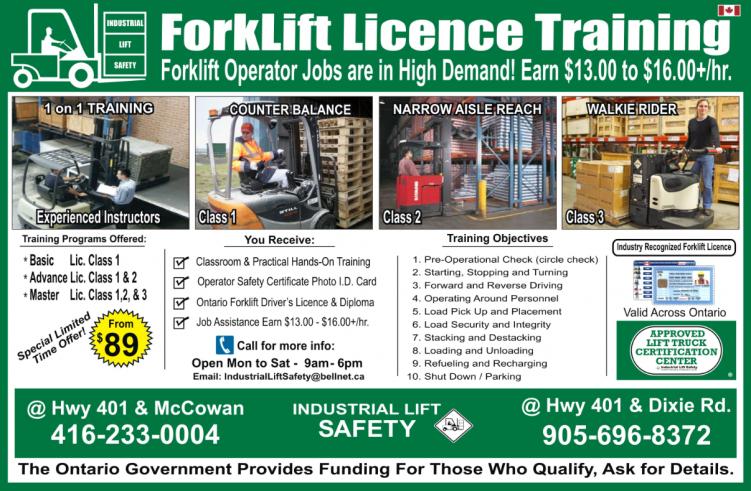 Twitter Feed